The Canvas and the Catwalk: Art-Inspired Fashion Through the Ages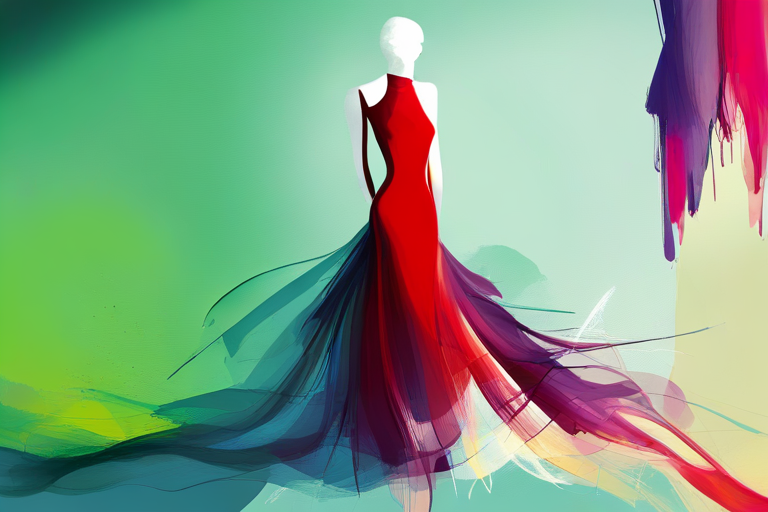 Throughout history, art and fashion have intertwined, inspiring designers and shaping cultural narratives. Spanning from the Renaissance to Modern Art, designers have been influencing and reflecting societal and artistic movements through their collections. This article delves into how iconic fashion designers have reinvented famous paintings, transforming high art into wearable, high fashion.
From Salvador Dali to Gustav Klimt: Fashion Meets Fine Arts
Two worlds collided when Spanish surrealist Salvador Dalí and legendary Italian fashion designer Elsa Schiaparelli partnered to create a silk summer evening dress. Dolloped with an oversized lobster print straight from Dalí's imaginative mind, their creation clawed its way into cultural consciousness when American socialite, Wallis Simpson, adorned it for a photoshoot in Vogue magazine. Schiaparelli's eccentric chic style, deeply embedded in art, culture, and innovation, has consistently served as inspiration for later designers, including Muccia Prada.
Alexander McQueen, another designer intrigued by the visual arts, directly referenced Austrian painter Gustav Klimt in his resort collection for the spring/summer 2013. McQueen borrowed Klimt's signature blend of abstract, geometric, and mosaic patterns, lifting them from canvas to cloth in bronze and gold tones.
A Journey through Hieronymus Bosch to François Boucher
Moving to the Northern Renaissance, the whimsical and provocative painting "The Garden of Earthly Delights" by Hieronymus Bosch appealed to Pierpaolo Piccioli, the main designer at the haute couture house Valentino. Colluding with Zandra Rhodes, Piccioli modeled his Spring 2017 collection after the painting, masterfully blending eras and aesthetics as Bosch's motifs floated through Piccioli's translucent gowns in a palette of apple green, pale pink, and robin egg blue.
Vivienne Westwood, a British designer known for her bold interpretations of historical fashion, drew inspiration from François Boucher's 1758 painting, "Portrait of Madame de Pompadour." Westwood's 2003 evening dress "Anglophilia," featuring her trademark asymmetry, was a cutting-edge reinterpretation of the original's crumpled, opalescent silk.
Art-inspired Couture: Cristobal Balenciaga to Christian Dior
Shifting our attention toward Spain, we come across Cristóbal Balenciaga, who ambitiously embedded Spanish art history into his contemporary designs. Notably, his admiration for the Mannerist El Greco led to a striking resemblance between El Greco's "Cardinal Fernando Niño de Guevara" and Balenciaga's elegant red evening coat.
French designer Christian Dior, a pioneer of high fashion, found art inspiration amidst the vibrant Giverny gardens of Impressionist master, Claude Monet. Monet's aesthetic was vividly recalled in Dior's 1949 Haute Couture collection, encapsulating blooming colors and floral patterns into garments such as the iconic "Miss Dior" gown.
Modern Influence: Gianni Versace and Yves Saint Laurent
Our journey culminates in the modern era, when Gianni Versace commemorated Andy Warhol in his 1991 Spring/Summer Collection. Versace, embedding Warhol's famous Marilyn Monroe silk-screened prints onto dresses, fused high fashion with pop culture in true Pop Art spirit.
In a similar vein, Yves Saint Laurent's autumn/winter 1965 collection embraced Dutch abstract artist Piet Mondrian's distinct grid-like style. Combining simplicity and elegance, Saint Laurent's collection featured six vibrant cocktail dresses known for their flattering A-line shape, and abstract lines and colors.
Concluding Thoughts: The Dance between Art and Fashion
Art's influence has been immeasurable in shaping the fashion industry. Designers, in their pursuit of creativity and innovation, continue to bridge the gap between the museum and the marketplace. As long as artists continue to thrive, they will remain vital nourishment to fashion creativity. By studying the integration between art and fashion, we can better understand cultural and societal developments, bringing greater depth and meaning to the garments we adorn every day.