Unraveling the Benefits of Crossbody Bags: A Detailed Analysis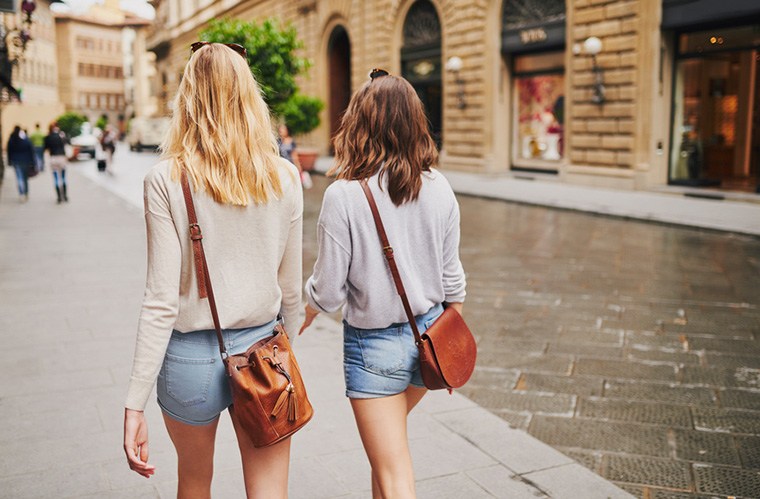 Are you always on the go and in a quest for the perfect bag to accompany your journey? Do you desire to flawlessly blend fashion and functionality when choosing your everyday bag? If your answer is a resounding "yes," then you might find your ultimate match in a crossbody bag.
This article will explore the benefits of crossbody bags, shedding light on their practicality, versatility, and comfort. Furthermore, we will guide you on selecting the best crossbody bag tailored to your needs. So, if you've ever wondered "Are crossbody bags practical?" or "Are crossbody bags more secure?" then this article is perfect for you!
Crossbody Bags: A Brief Introduction
A crossbody bag is a trendy and functional accessory that is gaining more traction in the fashion world with each passing day. Characterized by its long strap, a crossbody bag is worn diagonally across the body with the bag hanging at the ideal height of the opposite hip. These bags come in a range of sizes, designs, and materials, catering to a broad spectrum of tastes and needs.
Key Benefits of Crossbody Bags
Comfortable and Easy to Carry
Crossbody bags provide unmatched comfort and ease of carrying compared to their other counterparts. The long strap allows even distribution of weight crosswise the body, reducing the strain on shoulders and back. Plus, with crossbody bags, your hands are free, making them ideal for commuting and traveling, whether you're bicycling or using public transport.
Space and Organization
With a crossbody bag at your side, you'll have enough room for all your essentials, from your phone to your sunglasses, and everything in between. Additional features like multiple pockets and compartments make organization a breeze, ensuring you quickly find your belongings when you need them.
Versatility and Safety
One of the most noteworthy benefits of crossbody bags is their unrivaled versatility. No matter the occasion - a shopping spree, a night-out, or a business meeting - a crossbody bag can effortlessly complement your look. Furthermore, crossbody bags ensure safety as they remain close to your body, making it challenging for pickpockets to access. Certain designs come with added features like zippers or buckles for extra security.
Choosing the Perfect Crossbody Bag: What to Look For
While the benefits of crossbody bags are plentiful, selecting the right one requires paying attention to a few critical aspects:
Size and Capacity
Consider what items you usually carry around and choose a bag with a suitable size. If you typically carry only essentials like your phone, wallet, and keys, a small crossbody bag is an optimal choice. However, if your everyday carry includes larger items like tablets or books, opt for a larger variant.
Material
The material plays a significant role in determining the bag's durability, style, and maintenance. Leather crossbody bags, for example, are durable and sophisticated, but they're pricier and require extra care. On the other hand, nylon and canvas bags are lightweight, low-maintenance but slightly less durable.
Style and Color
Opt for a style and color that aligns with your fashion sense and the occasions you frequent. A black or brown leather crossbody bag, for instance, pairs well with business attire, while a vibrant-colored bag complements a more casual and lively look.
Adjustable Strap
An adjustable strap is essential for ensuring comfort and convenience. The strap should be long enough to wear across the body, but not so long that it becomes a nuisance.
Conclusion
Incorporating a crossbody bag into your daily outfit not only elevates style but also offers unmatched practicality, space, and safety. Regardless of your lifestyle, these bags comfortably escort you through different activities and events, keeping your essentials within arm's reach. Remember to ponder over the factors of size, material, style, and adjustable strap during your selection process to ensure you secure the perfect match.
With all these advantages at your disposal, isn't it time to explore the endless benefits of crossbody bags and add one to your fashion arsenal?