Art-Inspired Designer Pouches: Must-Haves for Creative Fashionistas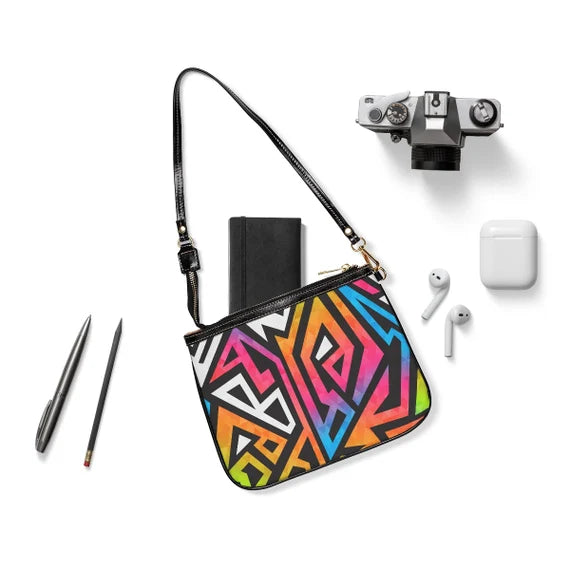 Art-Inspired Designer Pouches: Must-Haves for Creative Fashionistas
In the vibrant world of fashion, one item has recently stolen the spotlight: art-inspired designer pouches. These are not just your ordinary arm candies—they are artistic masterpieces made wearable, instantly ranking as collectors' items. Imagine flaunting your fashion flair while carrying a statement piece that mirrors the finesse of a Louis Vuitton! Discover how these innovative accessories capture the essence of both worlds, perfect for creative fashionistas like you.
Hooked on Art and Fashion Fusion
From the runways of Milan to the chic streets of Paris, we've seen how fashion and art subtly complement each other. The interplay between these two rich worlds is delightful, to say the least. Today, designer brands are giving a new twist to this exciting collaboration by crafting art-inspired pouches that are mesmerizing the fashion world.
Journey of Art-Inspired Pouches
Inspired by Creativity and Luxury
Being a critical accessory, a handbag complements the overall look while adding a dash of personality. And when you add a touch of artwork into the mix, it becomes not just an accessory but a statement. It's where creativity meets luxury. These unique pieces certainly enhance one's fashion statement manifold.
Shaping Trends: A Modern Essential
Initially, it was challenging to convince people to accept purses that stray from conventional designs. But these art-inspired designer pouches have slowly but surely found their style niche, shaping the trends and becoming a modern essential for creative fashionistas.
The Statement Pieces: Art-Inspired Pouches
Art-inspired pouches are unique, noteworthy, and undeniably attractive. They reflect elements of traditional art infused with modish design elements, resulting in handbags that are nothing short of wearable art.
Signature Styles and Iconic Themes
Famous fashion houses give a unique twist to their brand by collaborating with renowned artists. For instance, Louis Vuitton, a name synonymous with luxury fashion, often introduces art-inspired pouches that reflect their commitment to creativity and exclusivity.
Why Every Creative Fashionista Needs One
An Instant Collector's Item
These artistic handbags are much more than functional accessories—they become popular collectibles among fashion enthusiasts and art lovers alike. Their value might even appreciate over time!
Expression of Personal Aesthetics
Possessing an art-inspired designer pouch allows you to express your distinctive aesthetic in a subtle yet vivid way. Whether you're attending a high-profile event or running daily errands, these stylish pouches add a touch of artistic flavor.
A Blend of Uniqueness and Luxury
An art-inspired pouch boasts a unique blend of curiosity-stirring artwork with the luxury of a designed brand. They seamlessly merge the realms of fashion, craftsmanship, and art, giving birth to a one-of-a-kind accessory.
Action: Your Next Fashion Step
Quench your creative thirst by adding these stunning pieces to your collection. Incorporate art-inspired pouches into your fashion statement and be part of an artistic retail revolution. Art-inspired designer pouches are everywhere now - it's time you had one too!
To conclude, merging an art form with a high-end designer pouch culminates in a unique accessory that can capture the onlooker's fascination. It embodies an unconventional approach where fashion meets artistry, becoming an instant collector's item. Hence, for all the creative fashionistas out there, owning an art-inspired designer pouch is the perfect way to express your style statement!
So, are you ready to redefine your style statement with these must-have creative pieces?