The Evolution of Style: Exploring Art-Inspired Clothing Designs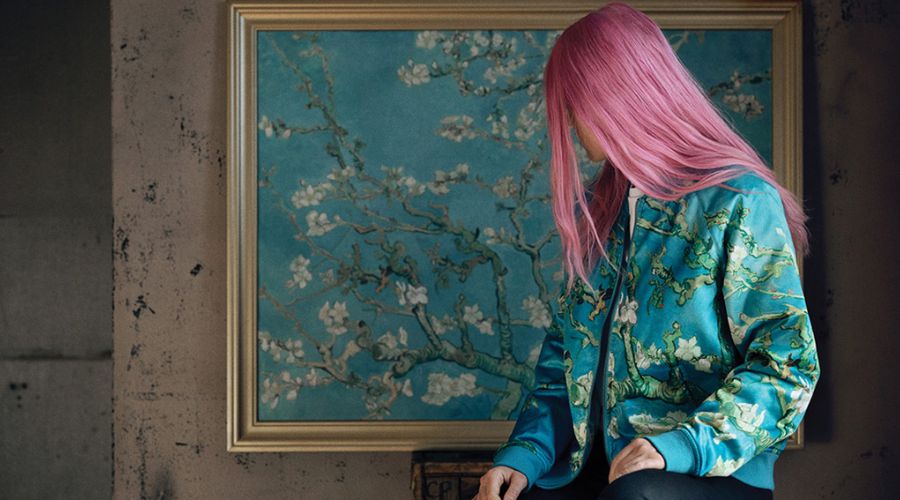 The Evolution of Style: Exploring Art-Inspired Clothing Designs
In a world which is profoundly inspired by visual expressions, fashion emerges as an intrinsic facet of creative exploration. The integration of art and fashion breathes life into a novel genre of experiential expression: art-inspired clothing designs. Just as a canvas serves as a manifestation of an artist's imagination, so does a garment reflect the creative prowess of its designer. Fashion has undeniably amalgamated with art to prompt a remarkable revolution. This has led to an evident transformation in clothing and accessory trends worldwide, mirroring the essence of renowned artwork in their designs.
Unraveling the Threads: When Art Meets Fashion
Think of fashion as a shifting, living canvas. The genesis of art-inspired clothing designs can be traced back to numerous eras. It has ceaselessly evolved - from the Ancient Egyptian visual cultures to the extravagant style of 18th-century France, and beyond. This splendid intersection of disciplines has resulted in the creation of highly innovative apparel and accessories. When haute couture marries art, the result is not just a garment; it is a narrative waiting to be worn and loved.
Crafting a Modern Wardrobe with Timeless Appeal
Every day, fashion designers and textile artisans borrow the magnificence of art to design novel, culturally rich clothing and accessories. The invaluable collection of The Metropolitan Museum of Art serves as a perpetual fountain of this inspiration. The museum's collaboration with designers across the globe has sparked the creation of myriad merchandise including tops, tees, shawls, scarves and so much more. These outfits not only make a style statement, but they also encapsulate the serendipitous tranquility found in artworks, like William Morris's botanical patterns.
Moreover, the museum has also expanded its range of casual clothing that includes sweatshirts, sweatpants, and hoodies, offering adults and children alike, an opportunity to adorn the interplay of art and fashion in day-to-day wear.
A Peek into the Scanner: Categories Explained
The art-inspired clothing and accessory line is diverse, spanning a range of items tailored to cater to individual preferences:
Scarves and Wraps: The stunning selection of scarves and wraps features designs inspired by myriad art-forms and materials including silk, cotton, wool, and more.

Clothing: Featuring a wide range of casual wear and designs influenced by different eras, the collection blends art into a wearable format.

Bags: Crafting utility with style, the bag range showcases the beauty of artistic designs.

Small Accessories: The line encompasses a variety of art-inspired items that add a pop of creativity and elegance to the overall ensemble.

Men's Accessories: A dedicated collection for men, including neckerchiefs and pocket squares that echo the charm of the art world.

Kids & Baby: Exclusive range for children, capturing the joy and whimsy of artworks in young fashion.
Cultivating a Unique Style: The Artistic Dresser
Drawing inspiration from art for your wardrobe not only promotes a dialogue for creativity but simultaneously accentuates your unique style. "Dressing like an artistic person" doesn't necessarily mean wearing eccentrically vibrant colors or whimsical patterns. Instead, it signifies the embrace of individuality, experimentation, and the appreciation of different art forms. It is about finding resonance in art-inspired clothing designs that balances aesthetic pleasure with individual comfort and personal style.
Fashion and art are twin souls intertwined in a spectacular dance. The exploration and embrace of art-inspired clothing designs lead to the creation of a unique wardrobe that projects your personality onto the world's canvas. By donning artistic attire, you become a part of a broader narrative - one that fuses style with culture, paving the way for unparalleled expression and innovation.
Ready to embark on your own fashion journey? Start exploring the fusion of fashion and art today.