Eco-Conscious Minimalist Wallet Designs: The Future of Sustainable Fashion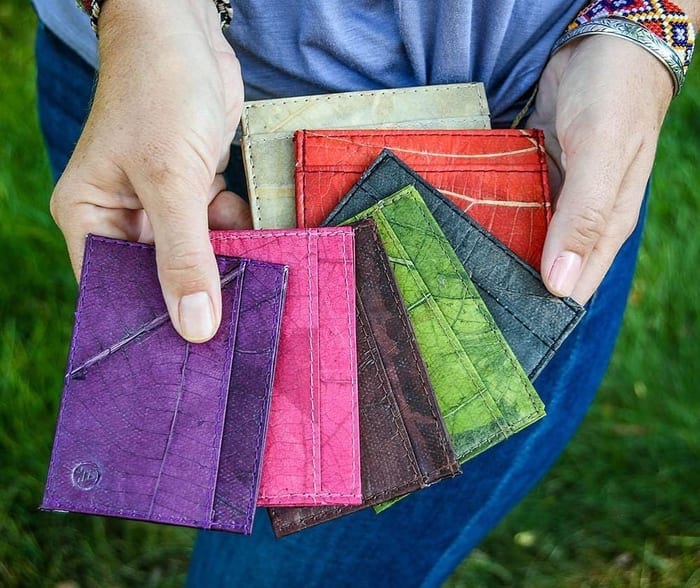 Discover the trend that's enriching our wallets while protecting our planet.
The New Eco-Era of Wallets
We live in an era where the conscientiousness of our choices matter more than ever before. Therefore, we need to ask ourselves - if our wallets could talk, what would they say about us? Did its manufacturing process exploit marginalised workers? Did its creation harm any animals? Is it made from sustainable materials? This article explores the trend of eco-conscious minimalist wallet designs, embodying the adage that 'less is more' while also encouraging sustainable production and ethical consumption.
Sustainable Materials: The Heart of Eco-Friendly Wallets
DoneGood-approved wallets are ethical fashion trailblazers prioritising sustainability at their core. The manufacturing process involves the use of vegan leather, sustainable leather, plant-based and up-cycled/recycled material. This approach goes beyond reducing the potential waste that could end up in landfills. It minimises emissions and by-products or even leverages by-products from other goods production.
For instance, some of the popular eco-friendly materials being used include plastic bottles, recycled leather, cork, and even firehoses. This innovative approach aligns with DoneGood's mission to keep waste out of landfills while offering quality products.
Variety and Style: Sustainable Wallets Tailored for Everyone
From bifold wallets for the organized traveller to simplistic cardholders for the ultimate minimalist, variety is the spice of this eco-friendly wallet collection. Embracing sustainable fashion does not mean compromising style. These wallets fuse versatility and environmental consciousness beautifully, catering to all budget brackets, tastes, styles, and even ethical dietary preferences.
Vegan Wallets: The Cruelty-Free, Stylish Choice
DoneGood caters to a wide variety of taste preferences with a lot of vegan options to choose from. You can find wallets made from organic cotton, plant-based vegan leather, recycled plastic bottles, or upcycled tires and feed sacks.
These proved that sustainable wallet designs could be stylish while adhering to the highest ethical standards. It's heartening to see a collection where functionality coexists harmoniously with values.
Sustainable Leather: An Eco-Friendly Alternative
Obtaining sustainable leather can be a challenge, but DoneGood-approved wallets have risen to the task. All their leather wallets are made with sustainable leather attained from off cuts or sourced from Leather Working Group (LWG) certified tanneries.
The LWG certification is significant as it verifies that the tanneries meet the stringent standards of chemical usage, emissions, and environmental responsibility. This thoughtful sourcing ensures that customers get a quality product without the environmental guilt.
Fair Trade Wallets and Bags: Empowering People and Planet
Choosing a DoneGood wallet means not only contributing to a sustainable planet but also empowering individuals. The supply chain eradicates practices such as slave labor, child labor, and poverty wages to ensure that who making them benefits from the products.
Combined with the use of organic and upcycled materials, and production methods like zero-waste factories, DoneGood-approved brands are undoubtedly doing all kinds of good for people and the planet.
The Takeaway
Today's eco-conscious consumers understand the power that each purchase has in shaping the kind of world we wish to live in. As more people back the drive for ethical, minimalist, and sustainable consumption, the choice of an eco-friendly wallet becomes more than just a fashion statement. It's a commitment to the environment, an assertion of ethical standards, and a declaration of belief in a better, more sustainable world.
Now that you've learned about these innovative wallets, why not explore more products? Check out DoneGood's various men's wallets, women's wallets, and card cases. You can also find other accessories or browse through their bag collection to complement your eco-friendly wallet.
Begin your journey towards sustainable fashion today.