Thriving on a Dime: 7 Frugal Fashion Shopping Tips for the Modern Shopper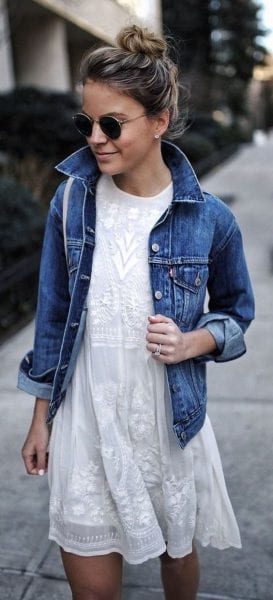 In the wake of pandemic-induced financial strains and a rising wave of inflation, consumer spending habits are getting a reality check. Fashion shopping, known for its tantalizing appeal, often threatens to blow off your limited budget. So, how can one offset such financial challenges and yet not compromise on style?
In this article, we share seven valuable frugal fashion shopping tips that help keep your wardrobe updated without being a strain on your budget.
Trending on Frugality: How to Shop Clothes Frugally?
Planning is key: Avoid impulse buys by walking into a store with a specific shopping list. Focus on what you need, not what catches your eye. If your list demands only shoes, stick to shoes.

Mind the Quality: Investing more in a durable, high-quality item will, in the long run, prove more cost-effective than frequently replacing cheaper alternatives. Quality trumps quantity when it comes to spending wisely.

Strategize Your Purchases: Fads come and go, but style remains eternal. Buying off-season can often lead to hefty savings without compromising on trendiness.
How to be Frugal and Stylish: Quick Tips
It is indeed possible to look trendy and still cut corners economically. Here is how:
Embrace Versatility: Diversify your wardrobe with flexible pieces that can easily adapt to various looks. This will help in curbing the temptation to stick to one specific, often costlier style.

Accessories: The Ultimate Game-Changer: You don't always need to spend on new clothing items. Accessories can drastically revamp your appearance, serving as cost-effective yet impactful additions to alter your look. Take for example a chic scarf, unique piece of jewellery, or a snazzy belt! For men, a single vest or sports jacket can retool multiple outfits.
The Road to Frugality: Rich Style on a Budget
Can you get an upper hand on budget shopping? Absolutely, here's how:
The Preloved Market: Consignment shops, estate sales, and online preloved markets can serve as treasure troves for acquiring high-quality items or even premium brands at a fraction of the original price. Remember to ensure that the items picked are in immaculate condition.

Clearance Sales and Seasonal Deals: The magic words for frugal fashionistas! These are perfect opportunities to bag trendy items at significantly lower prices. Subscribing to your favorite stores' email alerts can help you stay informed about upcoming sales and clearances.
The desire to look fashionable and stay on trend is universal. However, the current economic climate calls for a balance between style aspirations and budgetary constraints. We hope these seven frugal fashion shopping tips will keep you 'styling-on-a-budget' with confidence and ease. Remember, the mantra of strategic spending is not only about affordability but also about making fashion choices that truly reflect your personal brand, all while tracking that budget line!
Remember, the key to shopping frugally is smart decision-making and careful consideration of what you really need. Here's to a stylish and economical shopping journey!