Tote Bag Care Instructions: The Ultimate Guide to Washing and Maintaining Your Tote Bag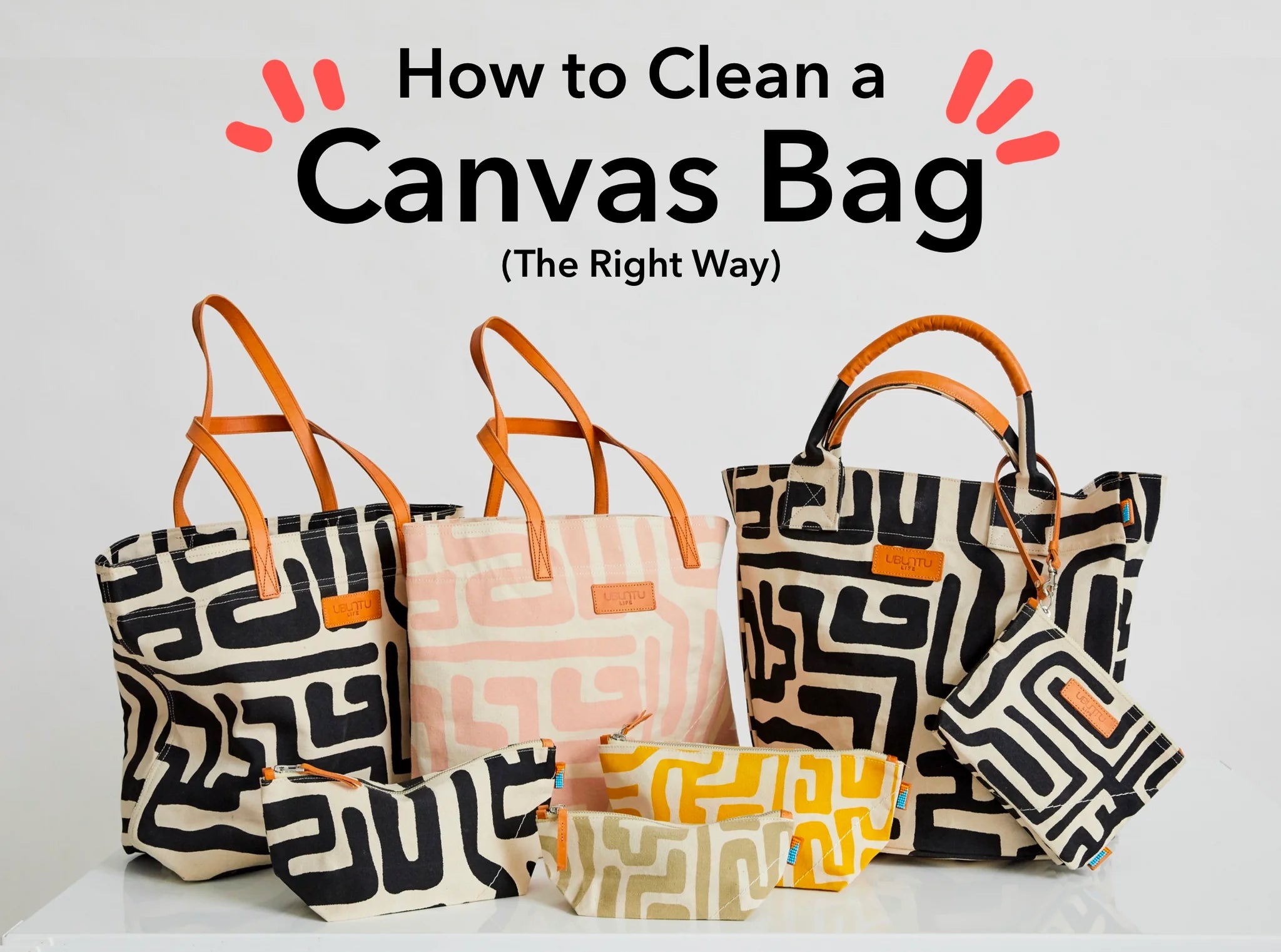 Tote bags have become an integral part of our daily lives. Whether you use them for grocery shopping, carrying books, or going on road trips, these utilitarian bags are undeniably useful. Like any object that gets frequent use, tote bags can accumulate dirt and germs over time. This article provides a comprehensive guide to washing and maintaining your tote bag, thus ensuring its longevity and hygiene.
The Importance of Washing Your Tote Bag
Your tote bag is prone to collecting germs, bacteria, and viruses due to its frequent usage. According to statistics, less than 1 in 6 Americans wash their grocery tote bags. With approximately 76 million cases of food poisoning reported in the United States annually, it's crucial to clean and sanitize our tote bags regularly.
Harmful pathogens like E. Coli, Salmonella, and Listeria can fester in dirty tote bags, increasing the risk of contamination. Studies have even found coliform, a bacterium found in fecal matter, in 50% of unwashed tote bags. Hence, washing and sanitizing tote bags is not just essential for cleanliness but also for your health.
Can You Put a Tote Bag in the Washing Machine?
In most cases, you can wash a tote bag in the washing machine. However, hand washing is the suggested method for totes that feature embellishments such as beads, buttons, leather, metal, sequins, or have a water-colored print.
How to Clean a Tote Bag
For washing your tote bag in a machine, follow the steps below:
Treat any stains with a mixture of liquid detergent and cold water. For stubborn stains, a mix of vinegar and baking soda can be used.
Check if your tote bag is colorfast. If your tote bag isn't colorfast, it's best to hand wash it.
Wash the bag with cold water on a gentle cycle to avoid shrinking.
To protect any custom designs or ink prints, turn your bag inside out before washing.
Avoid leaving the bag in the machine or dryer. Hang it up to air dry, making sure to hang it by its straps to prevent wrinkling.
Finally, for added cleanliness, wipe the bag's interior with antibacterial wipes.
Please note, always follow the care tag or consult the manufacturer before cleaning your tote bags, as individual care requirements might differ.
Tote Bag Washing Guide According to Materials
While tote bags made from Canvas, Cotton, Microfiber, Nylon, Polyester, and Polypropylene are usually machine-washable, certain materials require a gentle touch. Tote bags made from Jute, Leather, Neoprene, Paper, Plastic, Polyurethane, PVC, and Vinyl should be hand washed with cold water and a mild detergent.
Frequency of Washing
If your tote bag is used for grocery shopping, it is advisable to clean it at least once a week. Bags used for beach visits, hiking, or outdoor activities should also be washed frequently.
Deodorizing Your Tote Bag
Unpleasant odors can often linger in tote bags. The remedy could be as simple as sprinkling baking soda into your bag or using other items such as essential oils, lemon or lime rinds, newspaper with vanilla extract, dry coffee grounds, tea bags, or dryer sheets to effectively remove the smell.
Storing Tote Bags
Always store tote bags in a cool, dry spot to prevent bacterial growth and wrinkle formation. A practical storage solution is hanging up tote bags with tissue paper inside to maintain their shape.
Conclusion
Proper care and maintenance of your tote bag can significantly enhance its longevity. It's not just about keeping the bag clean; it's about ensuring it remains a safe and hygienic utility for everyday use. Washing your tote bag regularly can help prevent bacterial growth, ensuring you carry more than just your groceries— great health and peace of mind!
As always, consult the bag's care instructions or manufacturer before washing. This guide should serve as a general reference but cannot account for individual variations in materials or construction.