Crossbody vs. Shoulder Bag: The Ultimate Style Guide and Versatility in 2024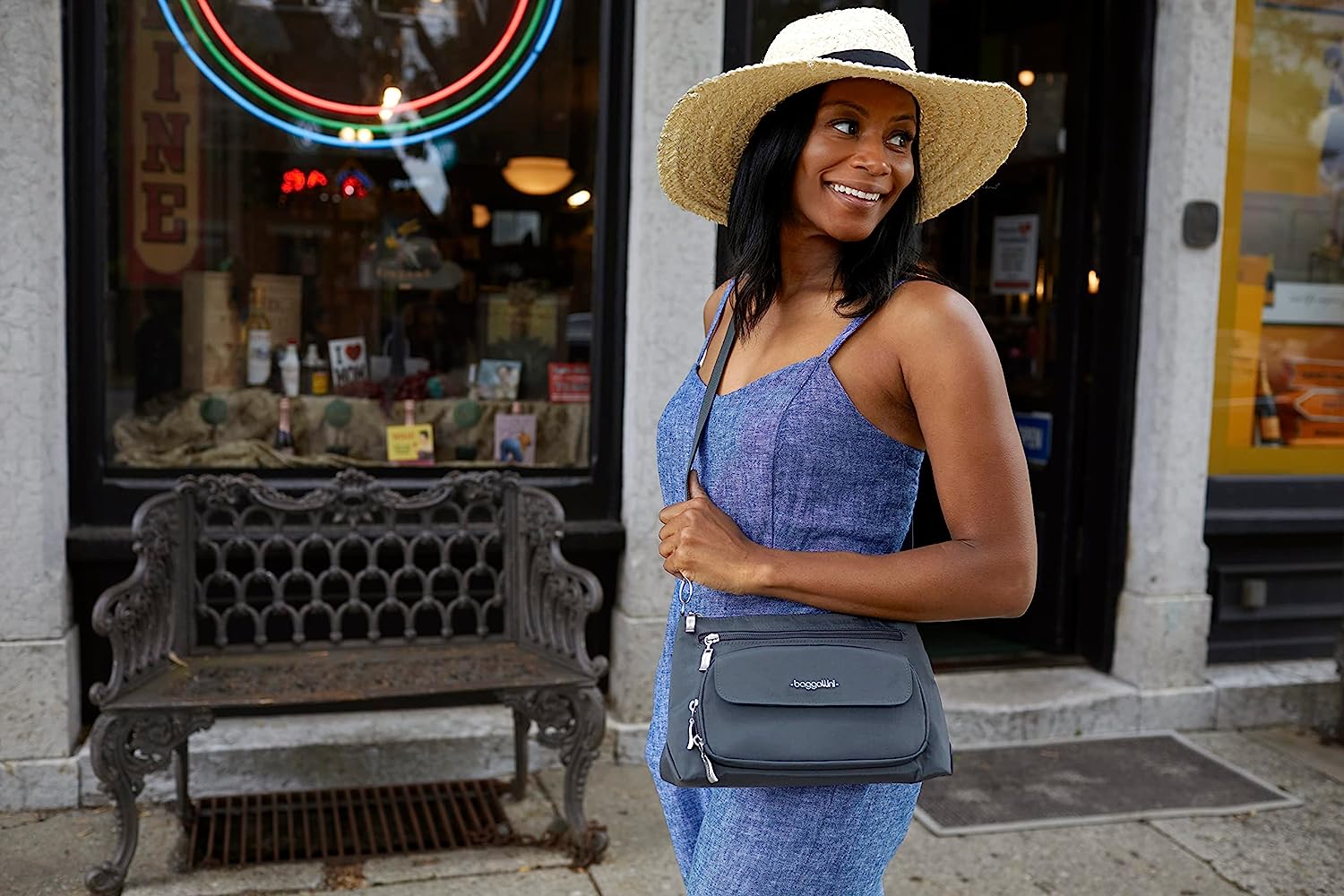 In the ever-changing world of fashion, crossbody bags have made a name for themselves as a staple accessory for both style and convenience. A question often popping into minds: "Can you wear a crossbody bag as a shoulder bag?" Let's unfold this mystery, understanding the extensive versatility of crossbody bags in 2024 and beyond.
The Rise of the Crossbody Bag: Versatile, Comfortable, and Stylish
According to a fashion stylist and author, Heather Newberger, the rules in 2024 aren't as defined as they were a decade ago. A crossbody bag can transform into a sling, an oversized tote bag, or even a small clutch — the options are truly limitless. Crossbody bags have not only taken over streetwear but have also become top travel companions due to their hands-free appeal.
What makes crossbody bags so beloved? It's their blend of style and functionality. Picture yourself pairing a small crossbody bag with a simple t-shirt and jeans, achieving an effortless, classic look. Or imagine a larger crossbody bag, perfect for a day trip carrying essentials like a water bottle and snacks. Paired with a cute sundress and sandals, you've got a chic and practical summer outfit.
Can you wear a crossbody bag as a shoulder bag?
This depends on your preferences and needs. Some people find crossbody bags more comfortable due to weight distribution across the body, while others may opt for shoulder bags for their style and carrying capacity.
However, it's critical to note that many crossbody bags can be worn as shoulder bags, transforming according to your requirements and outfit form. Hence, buying a crossbody is like investing in two handbags in one.
The Art of Wearing Your Bag Securely and Comfortably
The question arises, "What side should you wear a crossbody bag?" Traditional advice suggests wearing it around or just under your hips. Alternatively, if you're right-handed, carry the bag over your left shoulder, and if you're left-handed, the right shoulder is your go-to.
Adjusting the strap to ensure the bag sits comfortably against your body is vital to avoid discomfort. There's no rigid rule, as the positioning depends on your comfort level, the outfit you're donning, and the type of crossbody bag you're carrying.
The Trendsetting Elements in 2024: Size, Color, and Brands
2024 has witnessed some notable handbag trends. Oversized handbags have continued to gain popularity due to their practicality and style statement. If you're a fan of large bags, then 2024 is certainly your year, with numerous designers releasing oversized and structured crossbody bags.
The color choice for handbags this year is expansive. From fiery reds seen in collections of Maximilian Davis to the timeless elegance of white bags, the palette is diverse. Additionally, pink in all its hues and tones has emerged as a summer 2023 handbag trend.
As for the top designer handbag brands this year, keep an eye out for Coach, Marc Jacobs, Gucci, Prada, Saint Laurent, Celine, JW Anderson, and Hermès. From crossbody to shoulder bags, these brands have the potential to offer you just what you need to complement your wardrobe.
Key Takeaways
Crossbody bags have completely transformed and expanded their purpose from being solely crossbody. In 2024, their versatility shines brighter than ever, effortlessly transitioning from a crossbody to a stylish shoulder bag. Always remember, wearing your bag should be a comfortable, personal experience, and the ultimate decision rests with you. So next time you're bag shopping, remember the potential versatility and explore the many ways you can style and utilize a crossbody bag!