How to Fill a Tote Bag: 12 Creative Methods for Every Occasion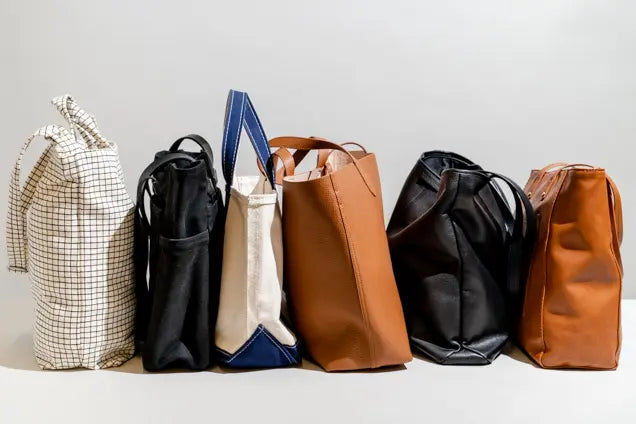 Interested in maximizing the usage of your tote bag but unsure how to fill it adequately? This all-inclusive guide is your one-stop solution. You'll learn 12 ingenious ways to pack your tote, irrespective of the event or occasion.
Introduction: The Versatility of Tote Bags
Tote bags are the unsung heroes of the bag world. They're practical, versatile, and exhibit an incredible capacity for all your carrying needs. From beach days and grocery shopping, to gym visits and business meetings, totes are your ideal companion. But how do you fill a tote bag effectively for various occasions? Don't worry; we've got you covered.
How to Fill a Tote Bag
Tote bags are like an open canvas, offering you limitless opportunities to stuff them creatively. Here are 12 impressive ways on how to fill a tote bag for diverse scenarios:
1. Beach Days:
Pack your beach necessities like sunscreen, towels, flip flops, and a novel for the idle lounging. Make sure to put your electronic devices in a ziplock bag to keep them safe from sand and water.
2. Grocery Shopping:
Stack the heaviest items, like canned goods, at the bottom and lighter or fragile items, like eggs and bread, on top to prevent squishing.
3. Gym Visits:
Keep your sneakers and clothes in dedicated shoe bags and packing cubes. Don't forget to fill a plastic bag with toiletries for the after-workout shower.
4. Workdays:
Segment your laptop, notebook, pens, and phone charger neatly. You may consider a bag organizer for ease and accessibility.
5. Air Travel:
Use your tote as a carry-on. Fill with a passport holder, travel pillow, reading material, and headphones for in-flight relaxation.
6. Picnics:
Prepare your tote with food containers, utensils, napkins and a picnic blanket. You can also bring a deck of cards, frisbee, or a football for some outdoor fun.
7. Farmers' Markets:
Layer in your canvas bags from the bottom and fill them consecutively with fresh produce.
8. Craft Fairs:
Pack your art supplies efficiently. Try using small pouches for separate categories: one for tools, another for materials.
9. Outdoor Concerts:
Carry sunscreen, water bottle, portable charger, blanket, and your concert tickets of course.
10. Sleepovers:
Fold in a pair of pajamas, toiletry bag, mobile charger, and a favorite snack to cap off the night.
11. Library Trips:
Fit in the books you plan to return and fill the remaining space with notebooks or a laptop.
12. Weekend Getaways:
Roll your clothes to maximize space and use a toiletry bag for your essentials. Other must-haves include your phone charger, wallet, and keys.
Creating Uniqueness: Jazzing Up Your Tote Bag
Make your tote bag stand out by jazzing it up with personal touches like embroidery, patches, badges, or painted patterns. From classic minimalistic styles to vibrant boho aesthetics, a personalized tote can reflect your unique personality.
Your Next Steps
Understanding how to fill a tote bag effectively can greatly ease your day-to-day activities. Practice these techniques and identify which methods work best for your lifestyle. Remember, a well-organized tote bag not only keeps your things secure but also demonstrates your chic style and preparedness for every occasion.
This comprehensive guide has given you 12 practical ways to pack your tote bag effectively. Have you decided which idea suits your next tote adventure? Is it a method related to work, travel, shopping, or something else? Whichever it may be, your tote bag is ready to accompany you, posing as the perfect versatile accessory.
Unsure about how to organize things in totes or how to line the inside of a tote bag? Stay tuned for our upcoming articles addressing these queries. So please, bookmark our site and keep visiting for more engaging content.
Adventure awaits, and tote bags are the way to go!