Perfectly Package and Ship Your Tote Bag: A Comprehensive Guide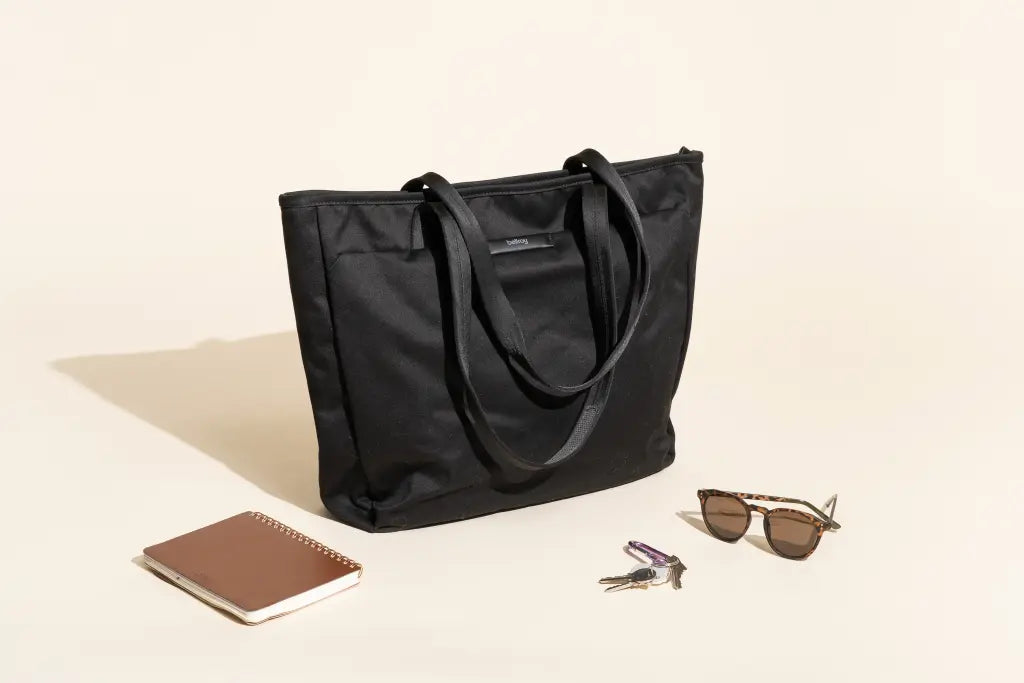 Are you a small business owner looking to ship your tote bags to customers efficiently, or simply someone wanting to ship a tote bag as a gift? No matter the scenario, knowing how to package a tote bag for shipping is critical to ensure it reaches its destination in immaculate condition.
In this thorough guide, we unravel the best packaging practices, strategies, and tips to keep your tote bags secure during transit, answering the most common questions people usually ask.
Engaging Overview: Why Proper Packaging Matters
Shipping can be a daunting process, and it's normal to worry whether your tote bags will reach their destination safely and in a visually appealing state. But why all the fuss about packaging? The key reasons are:
Protection: Effective packaging safeguards the bag from potential damage during transport.
Presentation: The shipping process is part of the customer's buying experience. A well-packaged tote bag leaves a positive impression, which can boost customer loyalty.
Ultimately, credible packaging reflects your brand's identity and quality and impacts customer satisfaction. With that in mind, let's delve into the practical steps of how to properly package a tote bag for shipping.
How to Fold a Tote Bag for Shipping: The Step-by-Step Process
Folding plays a pivotal role in the shipping process. Here's a straightforward method to fold your tote bag for shipping:
Lay the bag flat, ensuring it's clean and dry.
Fold in any handles or straps.
Fold the bag in thirds or quarters, depending on its size.
Finally, neatly roll your bag, so it's compact and safe.
Practical Tips on How to Pack a Bag for Shipping
Once your tote bag is folded, the next stage is packing it for shipment. Here are some steps to follow:
Choose the Right Size of Packaging: Overly large packaging not only increases shipping costs but also creates room for the bag to move and possibly get damaged. On the contrary, small fitting packages protect and secure the bag during transit.
Use Protective Materials: Bubble wrap, peanuts, or tissue paper will add an extra layer of safety.
Make it Personal: If you're a business owner, consider including a personalized thank you note or care instructions. This gesture makes the customer feel special and valued.
Choosing the Best Packaging for Bags
What type of packaging should you use? Here's a rundown of the best options:
Poly Mailers: Made of durable, moisture-resistant polyethylene material, they're a top choice for their lightweight properties.
Box: Sturdy and secure, boxes are great if the tote bag contains delicate materials. Use biodegradable packing peanuts for added cushioning.
Padded Envelopes: For small and unfragile tote bags, opting for padded envelopes could save on shipping costs.
Can You Ship a Large Tote?
The resounding answer is yes, you can! Large totes may require more careful planning. Opt for a corrugated box that's just a bit larger than your tote. Too much extra space could allow the bag to shift around, but you'll want a little wiggle room to accommodate protective materials like bubble wrap or inflatable packaging pillows.
Conclusion: Take Control of Your Shipping Process
Perfecting the art of packaging for shipping doesn't happen overnight. It's a learning process, one that is pivotal to your brand's reputation and identity. Therefore, invest time in mastering how to package a tote bag for shipping, and you'll notice a positive impact on your customers' satisfaction, setting a strong foundation for high customer retention.
Shipping tote bags can be intimidating, especially when you're just starting. But with the right tools, techniques, and patience, you'll soon be shipping with confidence. Start today, and experience the change!
Happy selling and shipping!