Why Luggage Trackers are Essential for Travel in 2024: Your Ultimate Guide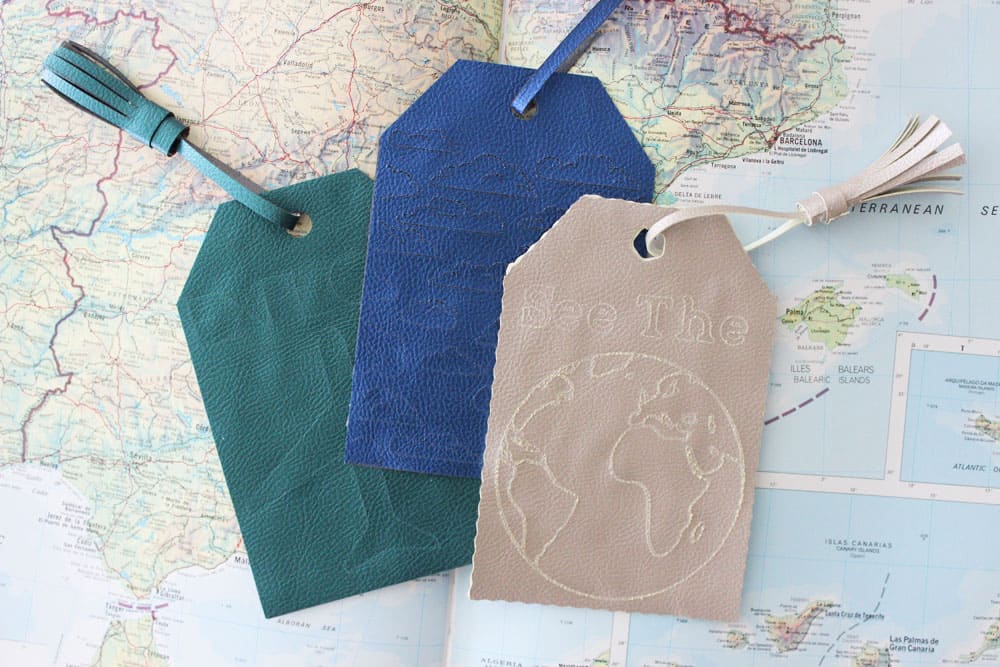 In an era where modern air travel can be unpredictable, issues such as epic delays, unruly passengers, and lost luggage are unfortunately common. The good news is that emerging technology like luggage trackers can significantly reduce the stress of misplacing your luggage. According to the Department of Transportation's Air Travel Consumer Report, more than 219,000 bags were mishandled in April 2023 alone, indicating the crucial role of these devices. This comprehensive guide will delve into the best luggage tags that track your luggage in 2023, their operation, their worthiness, and how you can take advantage of their features.
The Rising Importance of Luggage Trackers
In the post-COVID travel boom, labor shortages have resulted in numerous instances of bag transfers being bungled. Luggage trackers, therefore, couldn't be more essential. These handy devices keep your luggage under your watch wherever you traverse, leaving you peace of mind. In fact, for anyone checking in luggage, investing in these trackers should be a must.
Airlines do occasionally lose track of checked-in bags, which can derail your perfect vacation or critical business trip. With a GPS luggage tracker in your bag, however, you can conveniently locate your lost luggage with just a few taps and swipes on your smartphone. While trackers won't miraculously teleport your missing items to you, they ensure you won't have to navigate the infuriating bureaucracy of airport security with the desperate aim of reuniting with your lost items.
The Best Luggage Trackers on the Market
Although the market is teeming with a myriad of luggage trackers, a handful have demonstrated superior capabilities, making them excellent choices for any cautious traveler.
Apple AirTag ($29): It ranks top for its advanced features that integrate seamlessly with both Apple and Android devices via the Tracker Detect app to help locate your missing luggage.

Tile Mate ($23): As the best budget luggage tracker, its long battery life and wide Bluetooth range underscore its reliability.

Samsung SmartTag+ ($60): Exclusively for Android users, this tag offers real-time tracking with augmented reality cues directing you to your lost luggage.

Dynotag Luggage Tracker ($23): A battery-free option, relying on a scanned QR code to trigger an email to you about its whereabouts.

Tracki ($16): For real-time tracking, this tracker uses 4G LTE and WiFi networks to precisely locate your bag.

Tile Mate Essentials ($80): Perfect for those prone to forgetting, this bundle comes with four trackers, ensuring all your valuable items are tagged.
How do Luggage Trackers Work?
Before the evolution of AirTags and GPS luggage trackers, the go-to items were luggage tags. These humble devices contained your personal information in case you misplaced your bag. Today's luggage trackers have significantly built on that premise; they use Bluetooth, WiFi, and/or cellular data to give you real-time updates on your bag's whereabouts.
Are Luggage Trackers Worth It?
Despite the incredible advantages they offer, the question on many travelers' minds centers on whether luggage trackers truly offer value for money. Based on numerous testimonials from frustrated travelers who managed to locate their lost items using these devices, the answer is a resounding yes. The peace of mind these devices offer often outweighs the cost attached to them. More so, with the cheapest option less than $30, it's certainly a small price to pay when compared to the potential costs involved in replacing your belongings.
Summing Up
In conclusion, investing in a luggage tracker could be just the thing to provide you with some peace of mind during your travels. While not a panacea for all the issues of modern air travel, having a tracking device in your luggage provides an added layer of security. This guide has provided an overview of what you need to know about this hi-tech approach to a long-standing problem. Now, the choice is yours to make.
As you prepare for your next journey, consider incorporating a luggage tracker into your travel essentials and experience the security and serenity they bring along.
You often didn't ask, but frequently searched about putting a GPS tracker in your checked luggage, tracking your luggage with a tag, legal concerns relating to tracker use, and keeping track of luggage while flying. All these concerns can be addressed with the use of a quality luggage tracker. Travel smart, and keep that luggage secure.